With a customer base that is fully reference-able, Cuomo Construction prides itself in providing the best possible experience for you. We will use our experience to guide you along every step of the home building process, from ground breaking to landscaping.
Cuomo Construction operates on the basis of integrity and honesty as its primary business principles. We believe in dealing fairly with our customers, our employees, our subcontractors, and our suppliers. We pride ourselves for maintaining strong bonds and longstanding relationships with our quality trades-people, many of whom have worked with us for thirty years. Our commitment to quality construction along with our guiding principles will achieve the highest level of homeowner satisfaction.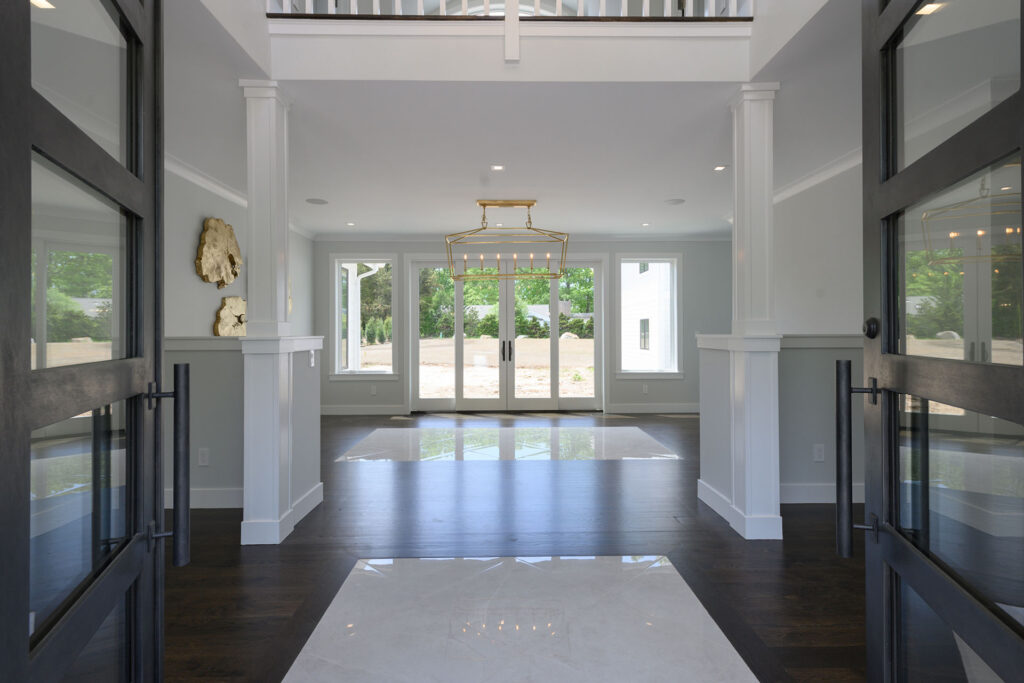 It is personally rewarding when our previous homeowners come to us first when it is time to expand. Over the years we have once again helped our homeowners realize their dreams to add on, finish existing space or build new outdoor spaces.
Cuomo Construction is extremely sensitive to additions, understanding that most homeowners will continue living in their home while the new space is being constructed. We understand that we have to be extremely flexible and sensitive to work around the daily lives of busy families.
Consideration to construction and design continuity is of the utmost importance to any addition or expansion. We will work with architects, engineers, and design professionals to assure your home maintains these important aspects for long-term value.
Expand your Living, Work, or Entertaining Space
Cuomo Construction is always looking for land buying opportunities so we may continue to offer new home ownership to future generations. If the time has come to sell your land, please contact us to discuss the development potential of your parcel.
We are extremely proud to have developed some of the area's most outstanding neighborhoods. We take as much pride in our beautiful developments as we do in the homes we build. We will work with you to maintain the integrity of the property.